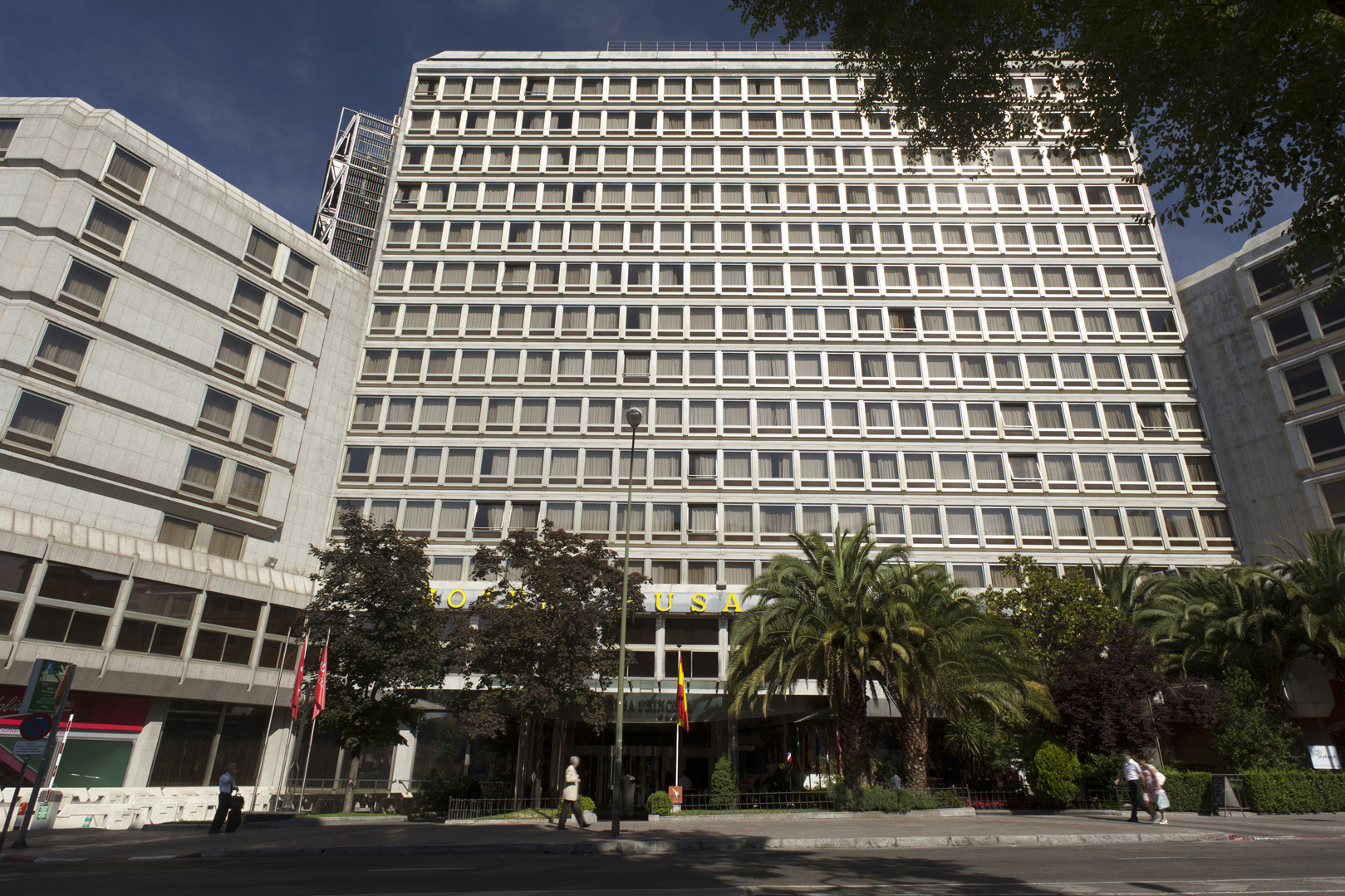 The Hotel Princesa , 4 star superior, is located in the elegant area of Argüelles , just a few minutes walk from the Plaza of Spain, Gran Vía, Palacio Real and Madrid de los Austrias. The Hotel Princesa has 423 rooms and suites, all air-conditioned, and offer elegant meeting rooms and banquet facilities. All this topped with the best and most impeccable services like room service 24 hours a day, a business center, private offices , and a fitness center with heated pool. Welcome to the meeting point where the values ​​of service and personal attention found its climax, and where professionalism and detail are permanent guests for leisure or business.
Hotel Address:
Princesa, 40 Madrid SPAIN
Telephone:
+34 915 422 100
Fax:
+34 915 423 501
Rating:

Website:
http://www.hotelhusaprincesa.com/
Reservation Email:
hhpreservas@husa.es
Details
Restaurants
Photos
Guest Rooms & Features
The HUSA Princesa provides a total of 423 rooms and suites; all of them with air-conditioning and fully fitted bathroom, independent writing desk, individual remote control, smoke detectors and fire prevention system
---
Recreation & Guest Services
In few cities in the world you will enjoy your meal as well as in Madrid restaurants. Part of this credit is shared with the best hotels in its desire to always offer the best cuisine to all its guests.
From the hand of Holiday Gym and as a courtesy to our guests, we provide more than 2.500m2 of the best training facilities (weight room, cardio room, monitored activities) and saunas, steam baths and indoor heated pool, so that during your stay at the hotel your will keep fit and relaxed.