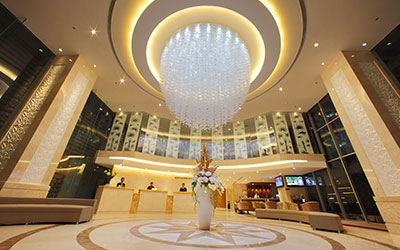 As a 4-star standard hotel, EDENSTAR SAIGON (old name Eden Saigon Hotel) is located right in the center of business, shopping, commercial and entertainment of Ho Chi Minh City. It takes only 05 minutes by walking from Ben Thanh Market.
Hotel Address:
38 Bui Thi Xuan, Ben Thanh Ward, D 1
Telephone:
+84 28 6298 8388
Rating:

Website:
www.edenstarsaigonhotel.com
Reservation Email:
sales@edensaigonhotel.com
Details
Restaurants
Photos
From the very beginning, the Hotel targets the customers for business and leisure purposes. With the advantage of convenient transportation system, EDENSTAR HOTEL SAIGON also offers the luxury guest rooms, hospitable services as well as the completely furnished business facilities. Today, EDENSTAR HOTEL SAIGON has become the first Choice for the local and International businessmen.
EDENSTAR HOTEL SAIGON flowns 128 comfortable guest rooms with simple and graceful designs but well-furnished that bring a relaxing space to our customers to get away from the city hustle. Breakfast served in buffet style in the separate restaurant area. The hotel also has massage area and Fitness Center with an outdoor Swimming pool and Bar with views of the City, more than 200 meters2 conference Rooms with a capacity of more than 250 Guests.