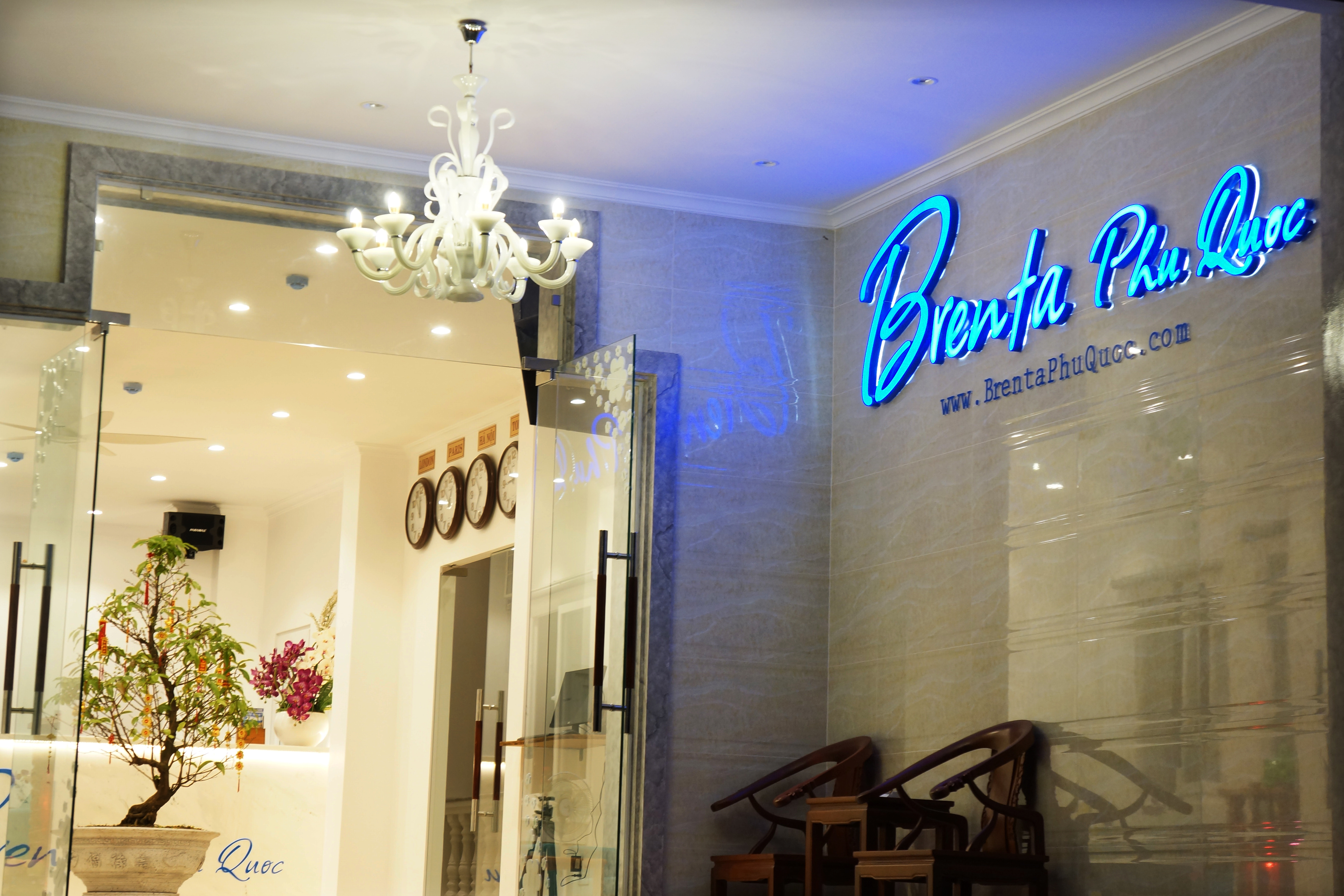 Brenta Phu Quoc hotel stretched along one of the beautiful beach with white silken sand and ideally situated on Duong Dong town. We are confident to satisfy all businesses and leisure travelers with our modern and luxury architect. From here, guests can be easy to access to go to Dinh Cau market (5 minute taxi) , airport (10 minute taxi) , Vinpearl land (30 minute taxi) with more tour island. One of the greatest assets of Brenta Phu Quoc hotel is its high level of service which is very caring. Friendly, dedicated and professional staff members are well-trained to go beyond their duties providing you with a feeling of ultimate comfort and seclusion thus creating a meaningful trip with your family and beloved ones. We strongly believe that you will find the Brenta Phu Quoc Hotel as a worthwhile place to enjoy your stay.
Hotel Address:
Alley 118, Tran Hung Dao Street, ward 8, Duong Dong Town
Telephone:
(+84) 0297 3848 588
Website:
http://brentaphuquoc.com/
Reservation Email:
sm@brentaphuquoc.com
Details
Restaurants
Photos
Guest Rooms & Features
Step into one of 74 inviting rooms at luxury 3-star International standard and escape the stresses of the day with a wide range of amenities such as air conditioning, LED TV screen, Satellite/Cable TV, IDD telephones, in-room safe, coffee/tea making facility and mini bar, shower, and complimentary bottle water.
---
Recreation & Guest Services
All of our guests have access to our other services such as SKY restaurant that bring you a warm and romantic atmosphere. We also offer a variety menu from the most Famous chef. Moreover, you can have a relax time with gyms, sauna, and Jacuzzi swimming pool (finished on November) that we commit you will escape from intense workday.